5-Star Rated Sciatica Pain Relief In Beckley
Start Feeling Better Immediately
Sciatica is caused by compression on the sciatic nerve and the pain can be excruciating. The low back pain that radiates down the back of the leg can be debilitating. At Chipley Chiropractic, we understand how discouraging it can be to complete even the simplest of daily tasks with this pain and we are here to alleviate your sciatica.
We want the natural healing of chiropractic to be available to everyone. We are proud to offer same-day appointments with your initial adjustment on your first visit, we accept insurance, including Medicare and Medicaid, and we offer payment plans.
You don't have to live with sciatica pain –
Call (304) 252-0200 or book an appointment online now!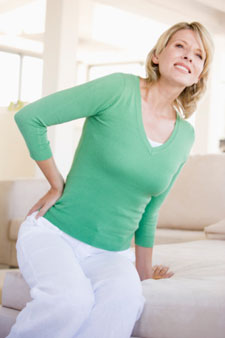 ---
Personalized Sciatica Treatment
Having been in private practice for over 27 years, Dr. Chipley has successfully treated thousands of patients in the Beckley area without the use of drugs or surgery.
If you have been to other doctors and haven't had success or been told that surgery is the only option, it's time for you to give us a call.
Let Us Navigate Your Insurance Details
We believe in keeping things simple. When you come in, we don't want you to have to worry about the details. That's why we'll call about your insurance coverage before your first appointment. Prior to incurring any charges, you'll know exactly what fees are involved. You can feel comfortable making the choice to move forward.
We accept most insurance, including Medicare and Medicaid. If you don't have insurance, we'll work with you to make sure that your care is affordable.
Call (304) 252-0200 with any insurance questions or to book an appointment today!
---
Fast, Effective Sciatica Relief Serving Beckley & Surrounding Areas