5-Star Whiplash Treatment In Beckley
Auto Accident Care Made Fast And Easy
When you've been injured, you need to know what you can do to recover. At Chipley Chiropractic, we have developed our own protocol to help auto accident injury. Our whiplash injury rehabilitation program is why Dr. Chipley is known as "The Whiplash Pro." We understand how to document your injuries, navigate the confusing world of insurance, and, most importantly, restore your well-being.
Why You Shouldn't Settle Early
Since injuries and pain can take time to start affecting you, you may think it's okay to settle with the insurance company. We want to make sure you know that can be a tremendous mistake. Why? If the underlying damage in your body is still there, you don't want to settle your case.
After settling, you might start to have headaches, stiffness, pain, numbness, fatigue and other problems further down the road. Once you've settled, however, the insurance company is no longer liable for these issues.
Get on the road to feeling better –
Call (304) 252-0200 or request an appointment online today!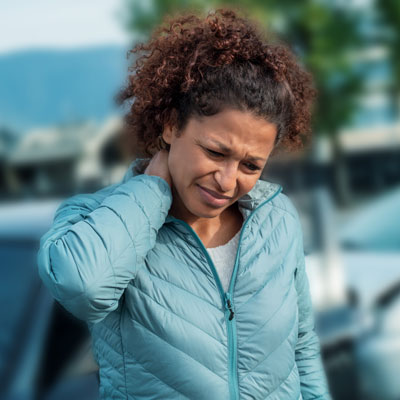 When you're in an accident, right away, you think, "How much is my car damaged?" You're wondering what the costs will be, if your car can be saved or how long the repairs will take. Though we know your vehicle is important, it can be replaced. Your health, however, cannot be. The most common problems that occur post-accident are extremely serious. These include

Difficulty sleeping
Headaches
Irritability
Memory loss
Muscle stiffness or spasm
Numbness and tingling
Pain
Whiplash
A lot of people are tempted to shake it off and assume they're fine after an accident. The bad news is, you might not feel anything in the days and weeks afterward. After some time has passed, though, severe problems can set in.
The only way to detect whether you need help is to be evaluated by a chiropractor who is trained in the biomechanics of the human body. At Chipley Chiropractic, our team assesses car accident injuries regularly. We have specialized orthopedic, neurological and functional tests. Our many forms of testing assess soft tissue damage, range of motion, muscle strength, joint function and nerve function. You won't find these tests at any hospital, emergency room or urgent care facility.
---
Auto Accident & Whiplash Treatment Serving Beckley & Surrounding Areas