DOT Physicals/Drug Testing in Beckley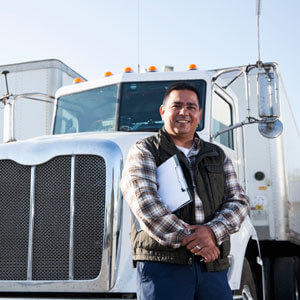 For years, Dr. Chipley has offered occupational health services such as pre-employment examinations and drug testing. He is certified by the Department of Transportation for medical fitness exams and drug and alcohol technician. Additionally, he is a certified Breath Alcohol Technician. In 2014, Dr. Chipley began to develop a program to meet the needs of the mining industry. We are proud to offer an easy, affordable solution to ensure your company meets state codes.
The Importance of Drug and Alcohol Testing
In our society, drug and alcohol abuse is prevalent. Though efforts to stop addiction are widespread, it remains a serious issue. No workplace is immune. In 2012, the governor signed reforms in statewide drug testing, requiring state-funded employee training to include it.
Templates for Company Policies
An effective program can keep you from being the employer of choice for users, abusers and addicts.  The state has worked hard to help protect the honest and hardworking coal miners by developing this program.  There are even templates put together to help your company create your own policies.  Here are the sample templates.
Also, you are required to turn in a list of all mine-related employees in safety-sensitive positions.  The form used is available here.
Here is the form to set up a corporate account.
If you require pre-employment testing, post-injury testing, suspicious cause testing, random testing and physicals, we can assist you. Our many types of tests include
DOT CDL Medical Fitness Exams and Drug Testing
DOT Medical Fitness Exams and DOT Drug & Alcohol Testing
DOT & Non-DOT Alcohol and Drug Testing
DOT CDL Medical Fitness Examination (DOT National Registry Certified)
DOT Urine Collection & Drug Testing With DOT Approved 5-drug Lab Testing
DOT Alcohol Screening – Simple, Fast & Effective DOT Saliva Test
DOT Breath Alcohol Technician
Employer DOT Consortium Services for Random Drug and Alcohol Testing
WV Coal Miner's OMSHT Drug & Alcohol Test
Non-DOT Rapid Drug Testing – Instant 14-Drug Test Without Lab Follow-up
Non-DOT Rapid Test Instant 14-Drug Test With Positive Finding Lab Confirmation
Non-DOT Alcohol Screening
Non-DOT Urine Collection & Drug Testing With 5-drug Lab Testing
Non-DOT Work Fitness Exam/Pre-Employment Exam With Lift Test
Here are the prices of these services.
The following is included in our pre-employment exams:
We discuss the history of relevant injury, diagnostics and treatment.
We discuss medications and whether they are reasonable for a specific occupation (we recommend you also have a Non-DOT rapid 14-drug test). Dr. Chipley functions as the Medical Review Officer and will verify any positive findings.
We take the potential employee through range of motion and orthopedic testing to look for disc lesion (which will identify a bad back or neck).
We check blood pressure, pulse, height, weight, vision and hearing.
We offer lifting testing from floor to counter and counter to floor.
All this information is put into a report for the employer with a recommendation of pass or fail. Any risk factors or history that will affect their ability to perform the job are noted.
Drug-Free Workplace Programs

You can stop problems before they ever start with pre-employment and post-job offer testing. Our rapid panel drug test looks for 14 common forms of drugs and alcohol. You may have heard of the Drug-Free Workplace Act. You can implement a program in your business that is simple, cost-effective and compliant with the law.
We have corporate clients within the industries of retail, construction and mining. You can give us a call to speak about setting up your company's program.
Questions?
Contact our team today to discuss your needs and how we can help you meet them!
CONTACT US »
---
DOT Physicals/Drug Testing Beckley WV | (304) 252-0200